Technological Process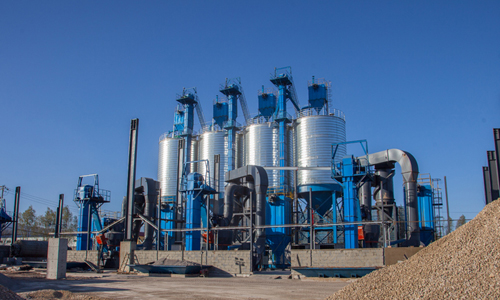 Limestone is crushed, grinded and slurried and then transported to the absorption tower. The slurry in the absorber is sent to the spraying device by circulating pump for spraying.
After the flue gas is extracted from the flue, it is pressurized by a booster fan and cooled by a GGH flue gas heater and then entered into an absorption tower. The flue gas contacts with the sprayed limestone slurry in the absorption tower, removes SO2 from the flue gas, and the clean flue gas is discharged from the absorption tower and heated by the flue gas heater and discharged into the flue.
CaSO3 formed after SO2 absorption in the absorption tower is oxidized to form CaSO4. CaSO4 discharged from the absorption tower is separated by cyclone (concentrated) and recycled after vacuum dehydration.