With the development of industries, more countries pay atttation to environment, so investors have to improve the combustion ratio and reduce pullution. As a result, tradational fired boilers will be transformed sooner or later. As the most important part, grinding mills are to play an important part in producing fine coal powder.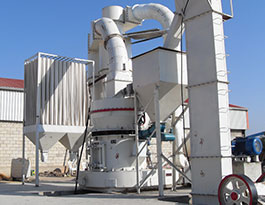 Model: MTM160 & MTM130
Raw material, final products: soft coal, MTM160, 200mesh, D90; MTM130, 200mesh, D90.
Customer Evaluation: Since 2003 cooperated with SBM, we have purchased 16 sets of grinding mill, included MTW series grinding mill and MTM series milling machines. The high quality equipment and high level service of SBM were the important guarantee for our company's growing.