Running instance:
A power plants using spray drying process of desulfurization (SDA semi-dry method), with limestone powder slurry as absorbent. Under ideal conditions of SDA process, the desulfurization efficiency can reach 80% - 90%, if using bag filter, the desulfurization efficiency can be increased by 10% - 15%. Its characteristic is that by-product is solid, no liquid waste.
Customer evaluation:
This several sets of vertical mill run stability, high output, low loss, and operation simple. We are very satisfied with the equipments. And after-sales service and free training is particularly great. Just a phone call, technical personnel will be rushed to the scene immediately to satisfy what you need. SBM is the best the enterprise which we have contacted with.
Experts' analysis:
LM vertical grinding mill is another masterpiece of SBM research and development team. It sets the crushing, drying, grinding, classification, transmission together, which is ideal equipment in the fields of thermal power plant desulfurization, pulverized coal preparation.
Limestone desulfurization case 3
Mill: 3 sets of LM170 Vertical Mill, the whole unit rated power 900kw
Capacity: 40TPH
Raw material and fineness: limestone 200 mesh, D80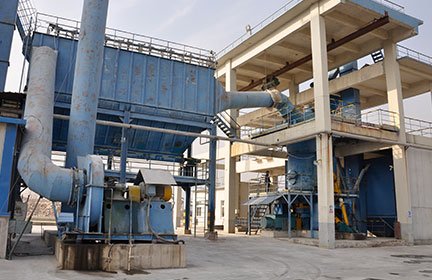 Limestone desulfurization case 3