GROUND CALCIUM CARBONATE PROCESSING GRINDING PROCESS
Grinding stage
The raw materials of suitable particle size are continuously and evenly sent to main mill by the skirt belt feeder for grinding, and the fine powder after being ground is sent to the classifier for classification under the action of the fan's airflow, and the fine powder that reaches the qualified fineness enters the air outlet pipeline through the classifier and enters the collection stage.
Collection stage
The dust gas from the grind enters the cyclone collector through the main mill air outlet pipeline, and most of the finished fine powder is separated under the action of centrifugal force. The excess gas is removed and sent to the pulse dust collector, which is discharged into clean gas through the pulse dust collector, and the finished fine powder collected by the bag is transported to the finished product conveying stage by screw conveyor.
Conveying stage
The finished ore powder collected by the dust collector and cyclone collector is sent to the next process by the screw conveyor or into the finished tank.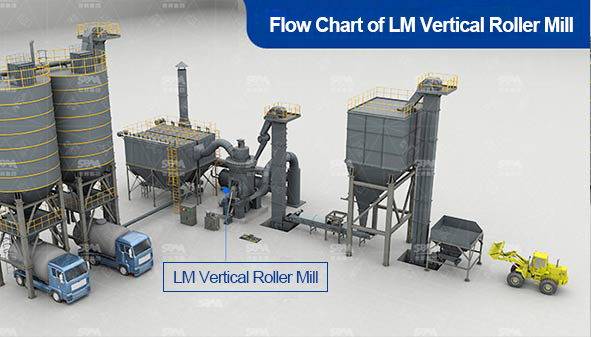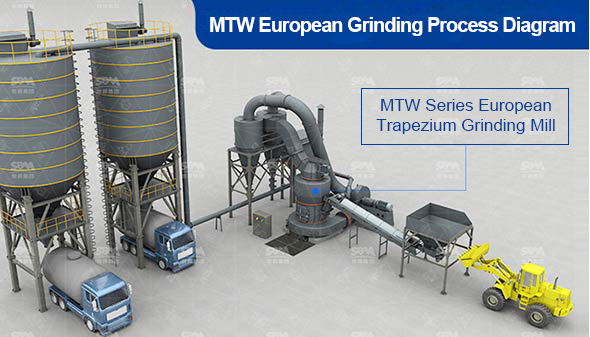 TECHNICAL SPECIFICATION OF GROUND CALCIUM CARBONATE PROCESSING GRINDING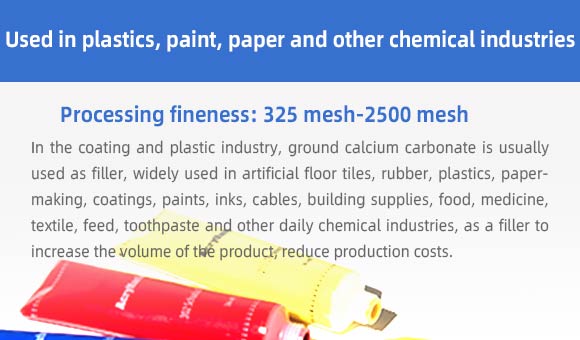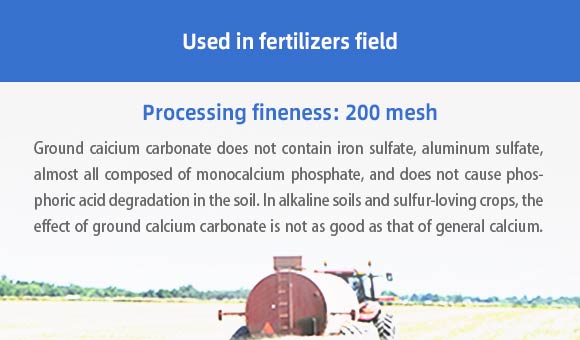 GROUND CALCIUM CARBONATE PROCESSING AND GRINDING EQUIPMENT
According to the fineness of the feed material, moisture content, finished product fineness, application and other factors of ground calcium carbonate raw materials, Shibang Group can help customers reasonably choose the grinding and powder selection process, and determine the type, model and quantity of the mill according to the needs of production capacity and other needs.