POWER PLANT DESULFURIZATION GRINDING PROCESS
Crushing stage
After crushing limestone with high calcium content and meets the requirements for entering the mill.
Grinding stage
The feeder continuously and evenly feed suitable raw materials into the main grinding chamber, and the fine powder after being ground rises to the classifier for classification under the action of the fan airflow, and the fine powder of qualified fineness enters the collection stage through the air outlet pipeline.
Collection stage
The dust gas from the grind enters the cyclone collector through the main mill air outlet pipeline, and most of the finished fine powder is separated and collected under the action of centrifugal force, and transported to the finished product conveying stage together through the screw conveyor. At the same time, the exhaust gas is discharged into clean gas through the pulse dust collector.
Conveying stage
Screw conveyor sent the finished ore powder into the bucket elevator, and then enters the slender deep silo finished product tank. The dust gas in the tank is collected by the dust collector top of the tank and the finished product is stored in the finished tank and discharged the clean gas.
Desulfurization stage
The finished stone powder is transported to the absorption tower after pulping. The slurry in the absorption tower is pumped to the spray device by circulation pump. It reacts chemically with SO2 entering the absorption tower to achieve the purpose of desulfurization.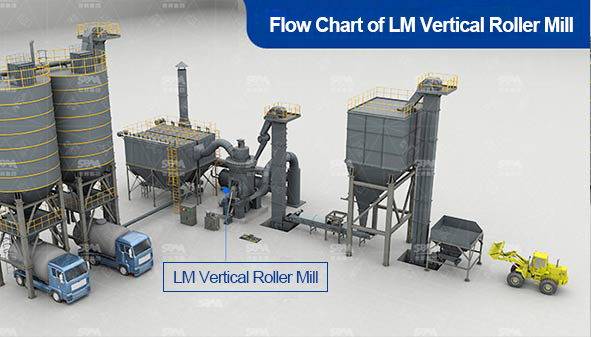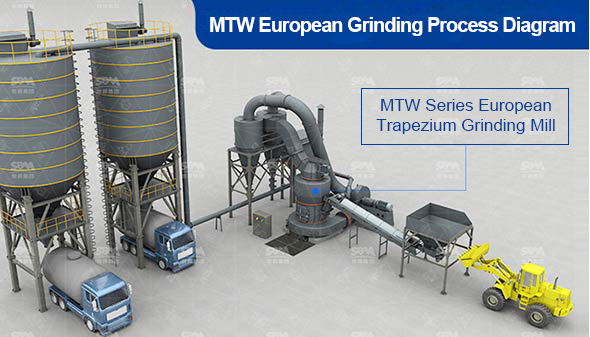 TECHNICAL SPECIFICATION OF DESULFURIZATION OF POWER PLANTS
In order to ensure the comprehensive utilization of desulfurization gypsum and reduce wastewater discharge, the content of CaCO3 in limestone used for desulfurization should be higher than 90%. For boilers burning medium and low sulfur content fuel coal quality, the fineness of limestone powder should ensure 250 mesh D90; When burning medium and high sulfur content coal, the fineness of limestone powder should ensure 325 mesh D90. Quicklime can also be used as an absorbent, and the purity of quicklime should be higher than 85%.
GRINDING EQUIPMENT OF DESULFURIZATION OF POWER PLANTS
According to the fineness of feeding, moisture content, finished product fineness, application and other factors of raw materials prepared by desulfurization of power plants, Shibang Group can help customers reasonably choose the grinding and powder selection process, and determine the type, model and quantity of grinding mills according to production capacity and other demands.