Price and selection of vertical roller mills commonly used in feldspar processing
What is feldspar? What are the characteristics of feldspar? Feldspar is an alkali metal or alkaline earth metal aluminosilicate mineral of potassium, sodium, calcium, barium, etc. It is a mineral stone widely distributed in nature. The hardness of feldspar is 6-6.5, brittle, with high compressive strength, strong chemical stability to acid. And there are many kinds of feldspar, such as albite, anorthite, celsian feldspar, feldspar feldspar, micro plagioclase, feldspar, and feldspar. They all have a glassy finish and a wide range of colors. The feldspar itself should be colorless and transparent, and it is colored or not completely transparent because it contains other impurities. The feldspar rich in potassium or sodium acts primarily in the ceramics industry, the glass industry and the enamel industry; feldspars with rare elements such as strontium and barium can be used as mineral raw materials to obtain these elements; feldspars with bright colors can be used as decorative stones and And so on.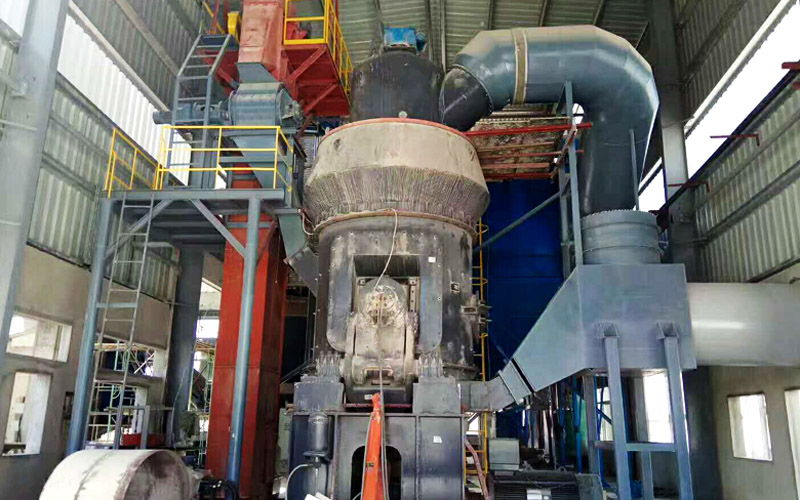 In the field of powder processing, the vertical roller mill is highly regarded and loved. The SBM heavy machine is based on the non-mineral powder field and introduces a sophisticated milling process to produce a new type of vertical roller mill, which is widely used in feldspar ore and limestone. Powders such as calcite, marble, and dolomite will be in the field. The feldspar mine vertical roller mill is an ideal milling machine with improved production capacity, reduced energy consumption, long service life and many advantages. The SBM heavy machine has developed a unique selection and configuration plan and the price selection of the SBM vertical roller mill. For the different powder processing customers to fully escort, supply better quality grinding equipment and milling technology.
SBM vertical roller mill, longitudinal pendulum structure, maintenance-free grinding roller assembly, super-segmentation machine, high-efficiency and energy-saving dust removal system, convenient maintenance of transmission system, etc., various technical indicators are greatly improved, can process 80-600 mesh powder Body, capacity compared with the same power R-type mill, the increase of more than 40%, unit power consumption cost savings of more than 30%, the use of pulse dust collection system, filtration efficiency can be as high as 99% or more, is the ideal for feldspar processing select. SBM heavy machine is based on the field of feldspar processing, to meet the production needs of customers, to provide customers with more ideal milling equipment and complete production line milling program. SBM vertical roller mill has high quality, stable performance and stable operation, which creates value for customers. . In combination with customer grinding fineness, production capacity, production area and other related information, SBM heavy machine program expert group scientific customized selection configuration plan, the allocation of more reasonable feldspar vertical roller mill price, customers who need to visit the factory and understand More details.