Price of Slag Vertical Mill for Slag Fine Powder Equipment
What kind of equipment can be used for processing slag powder? SBM heavy machine concentrates on solid waste areas such as slag, learning from advanced grinding process and promoting product innovation. The vertical grinding of slag is an ideal grinding equipment to meet the production needs of the industry. For different systems, the vertical roller mill of slag is an ideal grinding equipment. In powder field, the price and type selection of slag vertical mill can be scientifically customized to provide one-to-one product services to meet the production needs of the industry.
1. Processing Slag, Selecting SBM Heavy Machine
SBM heavy mill is a professional manufacturer and supplier of grinding equipment. It has rich experience in mechanical processing and manufacturing. At the same time, it has rich experience in scheme making. In the development of many years, new vertical mill, vertical mill, slag vertical mill, coal vertical mill, ultra-fine mill and other equipment of SBM heavy mill are deeply loved by the industry. The ideal equipment of SBM heavy machine is stable in operation, reliable in performance, prominent in processing advantages, high efficiency, finer classification accuracy, high market reputation and higher production efficiency. For slag processing, the slag vertical mill made by SBM heavy machine is an ideal equipment for high efficiency processing and production, and also a fine equipment with good professional performance.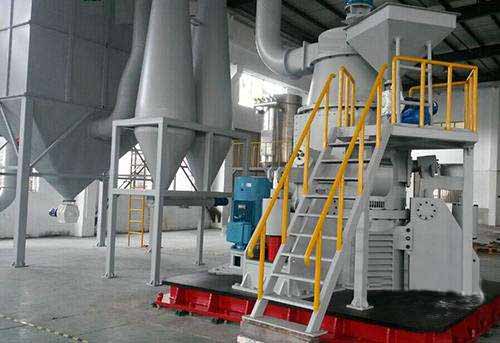 SBM Heavy Machine Slag Micro-powder Vertical Mill-Vertical Mill-Grinding Equipment
[Grinding Material Particles]:0-50mm
[Grinding Plate Diameter]: 800-5600mm
[Moisture of grinding material]: & lt; 15%
[Product Moisture]: <1-6%
[Production capacity]: 5-700 t/h
A. Grinding field: For all kinds of non-metallic mineral materials with Mohs hardness below 7 and humidity below 6%, the mill is widely used in power, metallurgy, cement, chemical industry, rubber, paint, ink, food, medicine and other production fields.
B. Performance characteristics: It integrates drying, grinding, grading and conveying. It has the characteristics of high grinding efficiency, low power consumption, large feed size, easy adjustment of product fineness, simple equipment process, small floor area, low noise, small dust, simple operation and maintenance, low running cost and low wear-resistant material consumption.
2. Price of vertical grinding of slag powder equipment
The price and type selection of grinding equipment are very important for enterprises. SBM heavy machinery is a high-tech enterprise specialized in providing customized products and services. In view of the actual production needs of each customer, we should fully understand the details of grinding fineness, production capacity and production area, scientifically customize the type selection and optimize the allocation of resources. Set up a combination, formulate a scientific slag vertical grinding price, wholeheartedly contribute to the development of the industry should have the strength.