Limestone vertical roller mill manufacturer mill price
In the powder processing production, the application of the vertical roller mill is widely used and popular. The new vertical roller mill of SBM heavy machine is updated on the basis of the traditional mill, and the production capacity is larger. With lower power consumption, it is ideal for limestone processing. For 200 mesh limestone powder, SBM heavy machine develops a more accurate and scientific vertical roller mill price plan according to customer's selection requirements, which will create greater profit for limestone powder customers while achieving greater market value.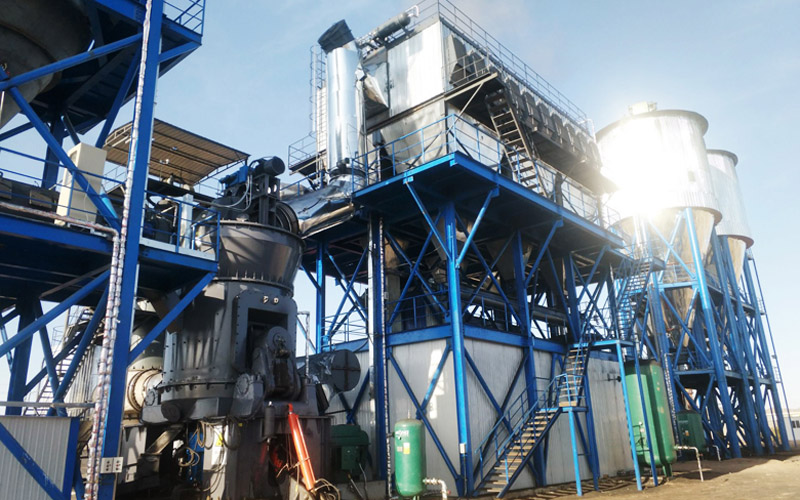 Lime powder is a white powdery substance. It is used in a wide range of applications. It is more commonly used in the construction industry because it is an important building material. There is also a familiar name for lime powder, which is industrial calcium carbonate. This is named for the composition of the lime powder. Lime powder plays an important role in the modern construction industry. Lime powder can be divided into the following three categories, the first one is lime powder with calcium carbonate as the main component. The other is light calcium carbonate, which is obtained by firing limestone. The composition of this lime powder is not pure and the quality is not very good. There is also a kind of lime powder that is other types, and the composition is more complicated. The vertical roller mill for processing limestone powder is a relatively advanced equipment manufactured by SBM heavy machine, which can efficiently prepare limestone powder and help limestone to exert greater market value in a wider field.
As the leader in the field of mine grinding machinery, SBM heavy machine insists that quality is the basis of survival, service is the source of development, with strong R&D and manufacturing strength, profound development foundation and innovative quality. Many excellent mill equipments have attracted attention in many fields such as metallurgy, building materials and industrial solid waste. The limestone powder vertical roller mill is an advanced milling equipment, and the performance indicators have been greatly improved. The production capacity is more than 40% higher than that of the same power TL mill. More than 30% is the ideal equipment for limestone processing. We are tailor-made according to the customer's milling requirements. Therefore, the limestone vertical roller mill price is also tailored to be more precise. Welcome to the factory.