Barite Distribution and Selection of Barite Ultrafine Powder Vertical Mill
Barite ores in China are widely distributed and have high utilization value. It is beneficial to promote economic and efficient development to process barite ores efficiently and improve the comprehensive utilization rate of barite. Barite ultra-fine grinding vertical roller mill is a new type of powder making equipment, which can grind barite ultra-fine to achieve the comprehensive and efficient development of barite.
Barite is a kind of mineral resource with abundant reserves. It is widely divided in Guizhou Province of China. Processing barite through professional production line equipment can improve the market value of barite, promote the high-effect use of barite in oil drilling, coating, rubber and plastics, and realize the sound and rapid development of national economy. As an important mineral resource, barite has eight major barite concentration areas in China at present.
1. Sedimentary Barite Concentration Area of Eastern Guizhou-Western Hunan-Northern Guangxi
The mineral concentration area is located in the southwestern margin of Yangtze platform, from the junction of Hunan and Guizhou to the northern part of Guangxi, and is distributed in a nearly north-south belt. The main types of deposits in this area are sedimentary type. The known barite deposits are Dahebian in Tianzhu, Guizhou, Gongxi in Xinhuang, Hunan and Banbi in Sanjiang, Guangxi.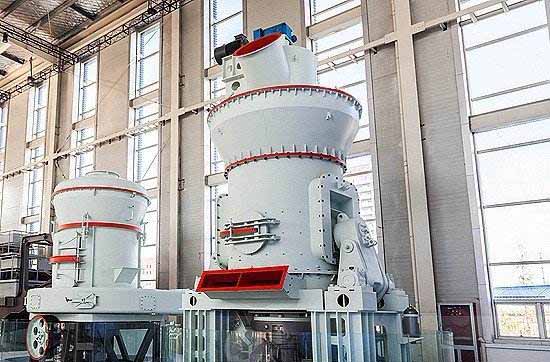 2. Sedimentary Barite Concentration Area of Gannan-Southern Shaanxi-Northern Hubei
The Qinba-type sedimentary barite ore concentration area is located in the northern margin of Yangtze platform, at the junction of Gansu, Shaanxi, Sichuan, Chongqing and Hubei, and is distributed in a narrow strip in the East-West direction. The deposits in this area are of sedimentary and stratabound types. The known deposits are Dongfenggou barite deposit in Wenxian County, Gansu Province and Liulin barite deposit in Suizhou City, Hubei Province.
3. Stratabound (endogenous) barite concentration area in southwestern Hubei-southeastern Sichuan-central Guizhou
The Nanzhuangping stratabound hydrothermal barite ore concentration area is located in the Upper Yangtze Platform fold belt, and its geographical location includes southwestern Hubei, southeastern Sichuan, northeastern Guizhou and central Guizhou, with a nearly NE-trending belt.
4. Xingtai-Jixian-Yuncheng Stratabound (Endogenous) Barite Concentration Area
The mineral concentration area includes three adjacent areas, namely, western Hebei, southern Shanxi and Northern Henan. Geotectonics is located in the East and south of the Shanxi fault uplift of the North China Platform. Most of the strata and lithologies produced are Cambrian and Ordovician carbonate rocks.
5. Anqiu-Linshu-Hanshan hydrothermal barite concentration area
Concentrated areas include barite deposits in eastern Shandong, northern Jiangsu and central Anhui. The distribution of barite deposits is controlled by Tanlu rift zone and occurs directly in or along the side of the rift. Most industrial deposits occur in Mesozoic tectonic basins and their margins. Ore bodies occur mainly in Jurassic Laiyang Formation sandstone, Cretaceous Qingshan Formation alkaline basic volcanic rocks, Wangshi Formation sandstone shale and andesite basalt.
6. Sedimentary Barite Concentration Area in Southwest Fujian
There are few barite deposits and mineral spots in the ore concentration area. Lifang barite deposit is an independent deposit. Because of its large scale, it can represent a type of ore deposit and be divided into an ore concentration area. The ore concentration area is located at the junction of Yongan and Mingxi, and the tectonic location is the southwestern margin of the Cathaysian fold belt of the South China fold system.
7. Concentration of hydrothermal barite in Guizhou and Guangdong
The mineral concentration area is distributed in the area of Yiwuxuan and Yongfu Lingui in Xiangzhou, Guangxi. The geotectonic location is located in the western and southern margins of the Dayaoshan uplift.
8. Xitieshan-Jingtieshan-Qingtongxia volcanic-sedimentary barite concentration area
The ore concentration area is distributed in Gansu Province, and the tectonic location is the North Qilian Youge geosyncline. The barite deposits in this area are mainly volcanic sedimentary type, followed by hydrothermal type. Volcanic-sedimentary type occurs in eugeosyncline. Barite occurs in siderite and Specularite layers in three forms: lenticular, banded and fine-grained. It occurs in thick layers and has a huge scale.
Barite mineral resources are abundant. Ultra-fine grinder can be selected to achieve large-scale development of efficient processing. SBM heavy machine barite ultra-fine powder vertical mill is developed by domestic and foreign production technology. It has high pulverizing efficiency, stable pulverizing quality, and integrates crushing, drying, grinding and conveying. The process is simple, the system equipment is few, the structure layout is compact, occupying only 50% of the area of the ball mill. It can be laid out in the open air and built into a building. The cost is low, which directly reduces the investment cost of enterprises. It is an ideal equipment for processing barite powder efficiently.