Alumina bauxite grinding vertical roller mill grinding machine price
The non-metallic uses of bauxite are mainly used as raw materials for refractory materials, abrasive materials, chemicals and high alumina cement. The proportion of bauxite in non-metallic use is small, but its use is very wide. For example, chemical products such as sulfate, trihydrate and aluminum chloride can be used in papermaking, purified water, ceramics and petroleum refining; activated alumina can be used as catalyst and catalyst carrier in chemical, refining and pharmaceutical industries. Decolorization, dehydration, degassing, deacidification, drying and other physical adsorbents; aluminum chloride produced by r-Al2O3 can be used for organic synthesis of dyes, rubber, medicine, petroleum, etc.; glass composition is 3% to 5% Al2O3 Improve the melting point, viscosity, strength; abrasive materials are the main raw materials for advanced grinding wheels and polishing powders; refractory materials are indispensable furnace building materials for the industrial sector.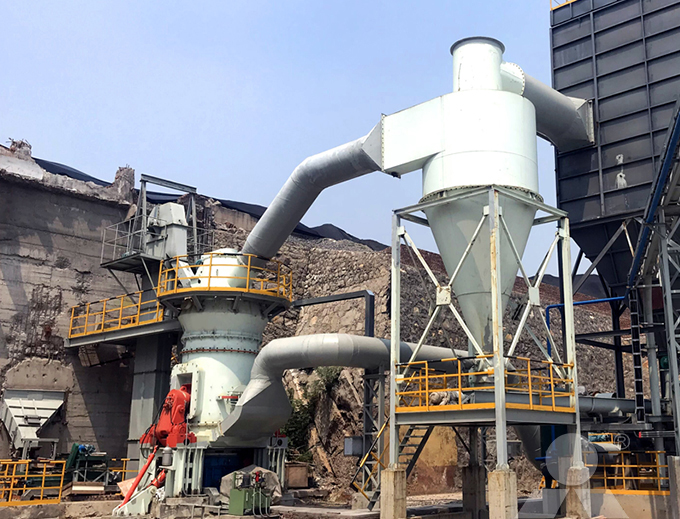 In the field of bauxite grinding, the new vertical roller mill is popular among the market and customers. As a experienced professional manufacturer, SBM heavy machine pays attention to the production needs of customers, pays attention to the development needs of the market, and continuously joins the fresh power of technological innovation to successfully produce more excellent grinding equipment. Among them, the aluminum bauxite vertical grinding mill is a grinding machine that creates benefits and achieves greater market value. The SBM heavy machine team provides tailor-made services in combination with the customer's grinding requirements, and develops a reasonable aluminum bauxite grinding powder. The price of the machine will help the powder project to increase production and income.
Grinding aluminum bauxite is inseparable from grinding equipment. Then, what kind of bauxite grinding equipment can increase production capacity and reduce unit energy consumption? SBM heavy machine has built many excellent grinding projects in the field of bauxite. And provide professional technical guidance and equipment manufacturing for these projects. Among them, SBM heavy-duty aluminum bauxite vertical grinding mill is a new generation of equipment for traditional mills, compared with the same-power R-type mill. The production capacity is increased by more than 40%, and the unit power consumption cost is saved by 30%. It is a favorite grinding equipment for customers.
As a vertical roller mill manufacturer, SBM heavy machine has strong strength and high level of R&D technology. At the same time, it has a development vision that keeps pace with the times and provides a complete set of milling solutions, which can not only increase production capacity, but also reduce cost investment and create benefits. . So, what is the price of an bauxite grinding mill? We can provide tailor-made services according to the needs of customers. The fineness, output, production area and other information of the finished products will be important to the entire selection plan. Impact, therefore, as a professional team, will analyze these grinding needs, rationally customize the selection plan, and develop a better price of aluminum bauxite mill, which will bring more practical benefits to customers.