It is reported that Chinese coal ash emissions in the past 8 years has increased by 2.5 times. This is mainly related to domestic demand growth. It can be seen from the previous period of coal panic that our country mainly relies on thermal power plants to supply electricity for a wide range of areas.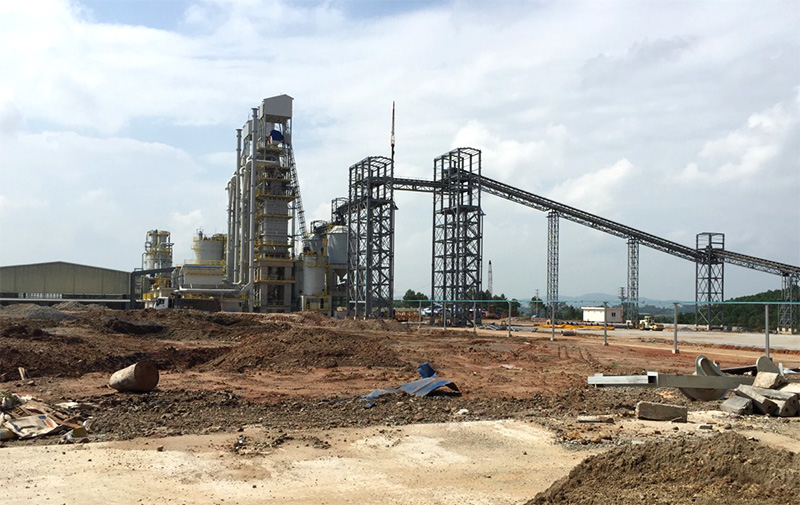 The soaring soot emission requires the proper treatment urgently to reduce environmental pollution and to bring incomes for the thermal power enterprises. Taking the comprehensive utilization of soot in Guizhou Qianbei Power Plant for example, a few years ago the comprehensive utilization of soot has been at a low level, wasting a lot of resources. In the face of unfavorable situation, Qianbei Power Plant challenged itself by changing previous measures, and last year its integrated use of soot exceeded 700,000 tons with its brand advantage promoted. How could it make such a harvest? See the crusher expert's explanation.
First, production and processing technology of level-3 ash, commercial ash, desulfurization gypsum was introduced. Professional equipment and technology make up for the disadvantage of the geographical position.
Second, speeding up the comprehensive utilization of coal ash and learning from better experience of the comprehensive utilization of coal ash gave a momentum to explore market of level- coal ash.
Third, contractors of level-three ash, commercial ash, gypsum gypsum were introduced to participate in marketing of coal ash.
Fourth, the salespersons went out to glean market demand messages from neighbor areas so as to expand the market more easily.
Fifth, reward system was set to encourage the comprehensive utilization of coal ash, which helps motivate staff's passion for it.
Sixth, great importance was attached to product quality, market development, customer service, greatly promoting the comprehensive utilization of coal ash.
Market prospects fill fire power plants with hope for the prosperity of subsidiary businesses. Mill experts mention that Shanghai Shibang Machinery(SBM) manufactures coal ash crusher, coal crusher, crusher for power plant desulfurization and gypsum crusher, etc. Meanwhile, the jaw crusher, fine crusher SBM produces can be available for enterprises process level-3 ash and gypsum (for-desulfurization). SBM hopes there is always a desulfurization machine that you need and gives you more benefits.