How to choose the lime mill processing mill equipment vertical mill
What type of mill can be achieved by limestone grinding? SBM heavy machine SBM new vertical mill mill is a high-yield, high-efficiency, energy-saving and environmentally friendly production line equipment, from equipment R & D and design to equipment manufacturing and processing. Close control, using professional production technology knowledge for scientific and rational production, all production performance indicators have been greatly improved, is the ideal equipment for processing limestone powder.
Limestone is a non-metallic ore resource that is widely distributed in nature. It is distributed in almost every province and city in China and has abundant reserves. In recent years, China's non-metallic ore milling industry has developed by leaps and bounds. As a kind of non-metallic ore resource with high development value and high comprehensive utilization value, ultra-fine grinding of limestone materials can improve the limestone market efficiency and enhance the status of limestone industry. . SBM new vertical mill mill is an upgraded production line equipment of traditional mill, capable of ultra-fine grinding of limestone, producing high-quality limestone powder, power plant from limestone powder, etc., meeting limestone in power plants, chemical industry, metallurgy Application requirements in the field.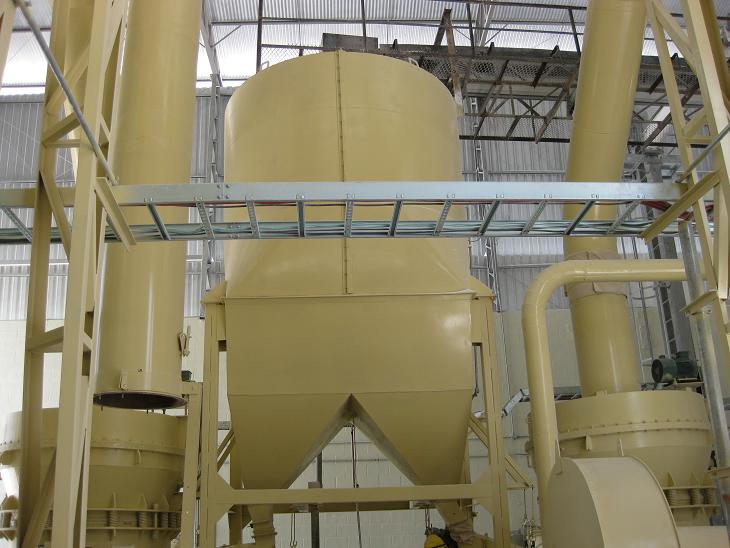 Feasibility analysis of limestone mill using vertical mill grinding machine
1. From the applicable point of view of the mill, the vertical mill mill can be used for abrasive processing requirements: Mohs hardness is not greater than 7 grades, humidity is below 6% of various non-flammable and explosive ore materials, so grinding Milling of limestone materials with a hardness of about 3 is certainly possible;
2. In terms of the fineness of the output powder, the fineness of the finished product after grinding by the vertical mill is more than 80-400 mesh, and even if the conditions permit, some materials can reach 800. The purpose is that it can be directly used in the industry without further processing, so the vertical mill mill grinds into 200 mesh limestone, which is technically no problem.
3. In terms of investment budget, unlike other milling equipment, the vertical mill mill has a compact structure and a complete set of components. It can be self-contained into a production system, thus reducing investment costs, so compared to other milling powders. Equipment, the use of vertical mill mill to grind limestone materials is suitable.