India 1TPH Calcium Carbonate Production Line
Material: Calcium carbonate
Model: SCM800 Ultrafine Grinding Mill
Capacity:1t/h
Final Product Size:1250-2500mesh
Location:India
Running time: 2009 till now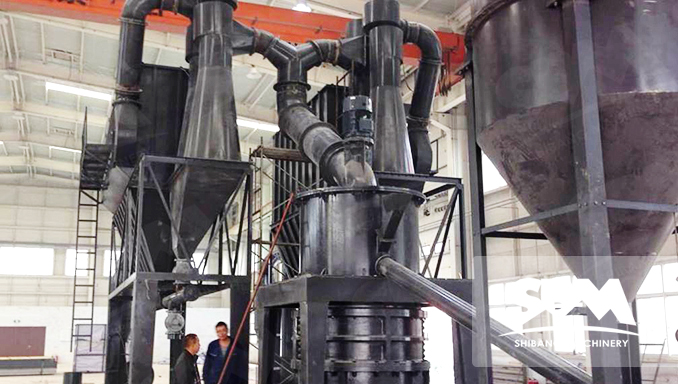 Case study
A mining company in India intended to produce calcium carbonate powder with fineness within 5-10 micron; the requirement on capacity was 1.0 ton per hour. They had a Raymond mill which couldn't meet their desired fineness. The feeding size of the raw stone was 12"-14". They had a primary 16"×10" jaw crusher. Based on customer's situation, we recommended full set of SCM800 Ultrafine mill for their production. The mill was installed in 2009. It is running perfectly in India now.
Production Process
Raw material (12"-14") was primarily crushed by the client's jaw crusher down to 2" of particles and then entered PC400×300 hammer crusher offered by SBM. After secondary crushing, it would be less than 0.4 and discharged to bucket elevator.
The elevator sent the material to storage hopper. There was a vibrating feeder under the hopper. The feeder fed material to main unit of SCM800 ultrafine grinding mill evenly and continuously. When the material was ground in the mill, the blower blew the powder to classifier. The classifier impeller was rotating at adjustable speed which was controlled by control cabinet. As per client's requirement, powder less than 10 micron would be separated by classifier. Bigger powder fell down and then was reground over and over again.
10micron and less than 10micron of powder went to the cyclone collector with the air from blower and were then collected in the cyclone collector. Powder would be discharged from the discharge valve as the final products. The bag filter would clean the outgoing air to protect the environment.
Inquiry
SBM sales managers will contact you within 24 hours after you submit the form as below.