Introduction
Barite crystal, which belongs to non-renewable mineral, is one kind of important industrial material. It is not only be used as white pigment, but also can be used in chemical, paper, textile packing and some other industries.For example, It acts as a fluxing agent to increase the brightness of the glass in glass production. And it is used as a weighting agent in drilling and refining industry barium.
Processing technology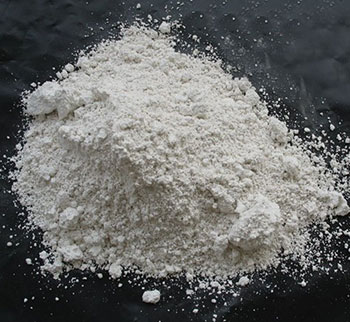 There are a series of studies, before starting the production. First you need to analysr the mineral samples, and then engineers should survey the mineral district. When all base data are indentified, production line design will be easy and right design and equipments can greatly improve production efficiency and save lots of costs.
In general, barite processing includes several steps. Most barite mining stone are from mountains, they are digged out and fed to barite crushing line. After repeatedly crushed by jaw crusher, impact crusher, cone crusher and other equipments, the size can reach to 0-30mm. Finally, the barite aggregates can be processed by Raymond mill, trapezium mill, vertical mill, super-micro mill and other mills ,and the barite powder size can reach to 350-2500 mesh.
1. Analyse barite samples
2. Design the right process
3. Mining of barite
4. Primary crushing of barite
5. Separate the small aggregates
6. Grind barite to 350mesh or finner
7. Classify and collect the qualified powder
8. Transport of barite powder
Equipment needed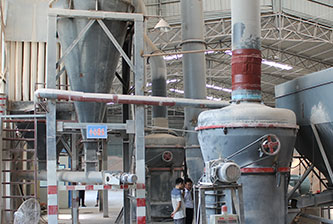 MTW Series Trapezium Mill
The mills is integrant machines in the processing of barite and their properties directly deside the production costs. Well, one good mill usually has advantages as follows: stable performance, convenient operation, low energy consumption, adjustable and controllable final size, widely used grinding materials , equipped with special dust collector. And dust emission concentration is lower than the national environmental regulations completely.
Take SBM MTW series grinding mill for example. Because of its vertical structure, it covers a little area, in this way, it help investors save lots of fundation and workshop costs. Also, its compact structure, perfect transmisson device and excellent sealing system can ensure its reliable performance and long service-life.
Besides the MTW series grinding mill, SBM also has one high performance mill, the MTM series trapezied mill. It is the upgraded mill of Raymond mill. This mill has similar working principle &outside surface with Raymond mill, but it has many more advantages, such as, the MTM has higer grinding efficiency, higher capacity and fewer noises. So it is much more cost-efficiency and much more environment friendly.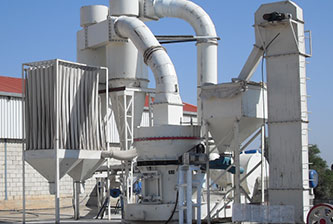 MTM Series Medium Speed Trapezium Mill
Application field
1

Weighting agent of drilling mud

Under the condition of underground pressure is higher, added to the mud barite powder is an effective measure to increase the mud weight.
2

Lithopone pigments

Barite's requirements of producing lithopone BaSO4 content is greater than 95%, and should contain no visible color clutter.
3

All kinds of barium compounds

The raw material can be manufactured as barite, barium oxide, barium carbonate and other chemicals.
4

Packing industry

In the paint industry, barite powder filler can increase the film thickness, strength and durability.
5

Cement industry mineralizing agent

Barite and fluorite compound mineralizer is incorporated in cement production ,which has a significant effect on promoting C3S formation and activation of C3S.
6

Anti-ray cement, mortar and concrete

Replace the metal grids and build research nuclear reactor shielding, hospital X-ray.
7

Road construction

Rubber and asphalt mixture containing about 10% barite has been successfully used for parking, is a durable paving material.
8

Other

Barite and oil applied to the cloth manufacture linoleum reconcile; barite powder for refined kerosene and so on.
Contact us
If you would like to get help immediately, PLS click the LIVE-CHAT, which is fixed on the right of browser. Meanwhile, you can also fill your requirements on the following form, we will contact you on the right time.